If you have been following this blog for awhile, you know I am always trying to give pointers to talent on the red carpet: from having
the best publicity
to shining in your
red carpet interview
to putting your
best fashion foot forward
to
red carpet etiquette
. Well, all of my red carpet dreams are about to come true on Wednesday, October 27th, as I take part in a panel called "Get Red Carpet Ready" sponsored by
Mingle Media TV
and
Showbiz Store & Cafe
. I am honored to be on the panel with a group of extremely talented entertainment professionals and I hope you can join us either in person or via the live stream. Here is all the information:
More and more red carpet events are being held and with the insurgence of new talent from acting, creating, music and fashion, walking the Red Carpet it's important to keep an eye on what you are really there for, publicity. Presenting yourself on the carpet takes preparation from fashion to what you're going to talk about. This panel of experts will share their expertise as it relates to fashion, prepping talent for events, how the red carpet is run and how to respect it and how to have a good interview and get a sound bite that people will be talking about. Get Red Carpet Ready and Rock it by attending our live event on Wednesday, October 27th at 6:30 PM - 8:30 PM or watch live streaming on Mingle Media TV.
http://www.minglemediatv.com/StayTunedTVLIVE.html
Showbiz Store & Cafe LA


500 S Sepulveda
Ground Floor
Our panelists are as follows: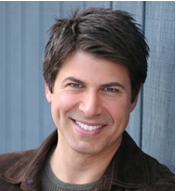 Moderator: Jeff Rago, Entertainment Reporter
Jeff's a seasoned entertainment reporter and producer who has contributed to both national (Extra) and international (CNN International) news programs as well as entertainment websites. From red carpets to one-on-one rooms to intimate sit-downs, Jeff has gotten up close and personal with some of the biggest names in Hollywood including Johnny Depp, Zach Braff and Beyonce.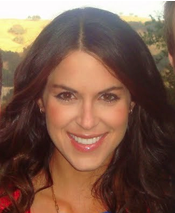 Alexandra Lippin, Vice President / Public Relations
The Lippin Group is one of the largest independent entertainment and media public relations agencies in the world, representing clients in the United States and abroad. Headquartered in Los Angeles with additional wholly owned and operated offices in New York and London, The Lippin Group represents many of the entertainment industry's major studios, leading associations as well as work for independent production and distribution companies, across all distribution platforms in the United States and many countries abroad. The Company also conducts industry and consumer campaigns on network, cable and syndicated television programs, studio and independent films, music CDs and tours, DVD/home entertainment, online and mobile content. In addition, The Lippin Group, through its wholly owned unit, Brand2Hollywood, serves as the bridge between consumer brands looking to establish a presence in Hollywood with key entertainment industry award shows and events.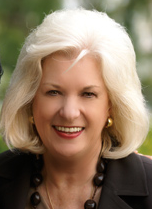 Founder and CEO of Fashion Forms
As founder of Fashion Forms, a fashion bras and intimate apparel accessory company, Ms. Deal is passionate about her business. "It's so exciting to be involved in the development of hew shapes and items that women need but were never before available. Her life's work is to help women look and feel shapelier, sexier and more physically free. In less than 10 years, Fashion Forms has become the nation's leader in bra accessories, constantly introducing new and useful Intimate Apparel accessories like water push up pads, shoulder cushions, adhesive bras and more.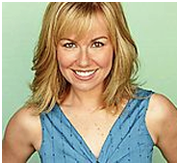 Host/Show Creator of online entertainment show, The Web Files
Author of the Red Carpet Closet
Award-winning new media, web TV show host and producer, Kristyn Burtt talks and writes about the world of Celebrity Red Carpets from Awards shows to Photo ops, stylists, designers, caterers, event planners and more. She also works as a host for Mattel, Toyota and other brands and is as fluent in tech-speak as she is in fashion-speak.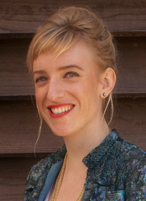 Kallah Maguire, Stylist
http://TheEmeraldScarab.com

Kallah Maguire is a seasoned fashion expert who brings a wealth of knowledge and a keen eye for current fashion to her clients. Her Los Angeles based company The Emerald Scarab offers a wide range of personal styling and shopping services for men and women alike. Kallah attended the Fashion Institute for Design and Merchandising, and has worked in both the European and American fashion industry and consumer markets. She's styled it all: from magazines, models, red carpet, and celebs, to moms on the go, and CEO's.
Arturo has styled celebrities such as
Arriana Huffington, Brad Paisley, The Cheetah Girls, Colin Firth, Helen Hunt, Janice Dickinson, Jared Padalecki,
Kelly Hu, Melora Hardin, Rainn Wilson, Scott Caan, and Vanessa Minnillo. His work has been published in numerous publications such as 944 Magazine,
Beverly Hills Lifestyle Magazine,
BOP Magazine, Flaunt, OK! Magazine, Parade, People, Star, Teen, Tiger Beat, Us Weekly, Vegas Magazine, and Worth Magazine. He's worked with scores of photographers and had dressed hundreds for fashion advertising for retailers like Bloomingdale's, Wet N Wild Cosmetics, Guess and more. You've seen his work on Television and movies as well as on the runway and of course, the Red Carpet!